Top 5 Best Gaming Headsets in 2021
(Image credit: unsplash) 
Top 5 Gaming Headsets – Experience Gaming Headsets Technology
Top 5 Best Gaming Headsets in 2021 for gamer. Every gamer dream to have the best gaming headset to trash talk his opponents. A quality microphone along with the good sound is something that cannot be compromised on. The problem arises when we have to buy them and the market has abundant options to confuse with. An assortment of products based on specifications and your budget is tedious.
In order to rescue you from this dilemma we have brought you the top 5 gaming headsets available in the market. This will save your unnecessary efforts and help you find your best choice in a jiffy!
Best Gaming Headsets USA 2021: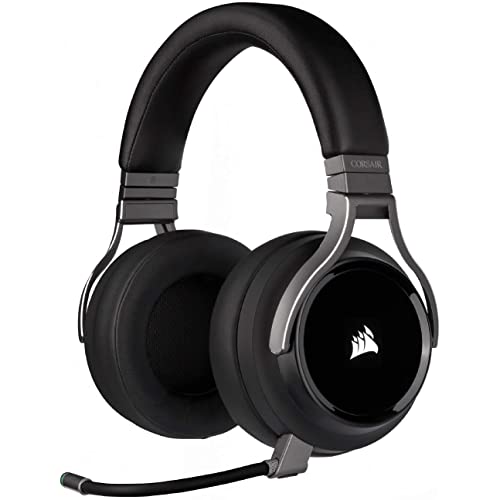 The first to make to the list of Top 5 Best Gaming Headsets in 2021 is the Corsair Virtuoso RGB Wireless Gaming Headset and we have all reasons to do so. Corsair is known for products providing decent audio at a modest price range. This model is an exception.
The Corsair Virtuoso Wireless SE is double the price of the most costly Corsair Void headset. However, with the outstanding features it has come up with you may find the cost reasonable.
It has a premium build with an aluminium frame. The hinges can rotate in any direction making it extremely comfortable to use. A big mic stretches from the left earcup which has LED lights. You can customize these lights according to your necessity & requirement.
This wireless gaming headset can effortlessly attach to your PC, mobile device, or console of your choice. It can be connected using a 3.5mm cord or USB cord. You can also connect it wirelessly with a 2.4GHz USB RF dongle that is given with the headset. It provides a backup of nearly 20 hours at a consistent playback of 75dB. So if you are looking to spend big on something that can be used anywhere this product is for you!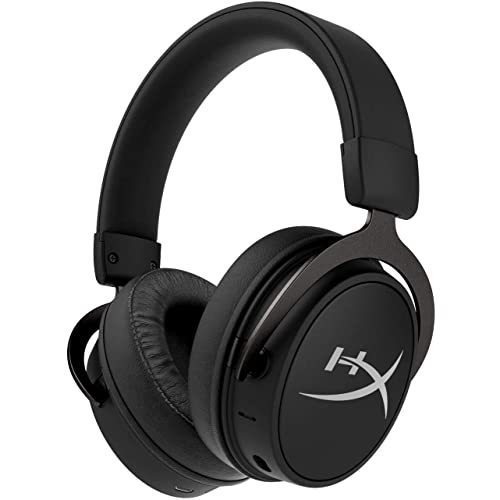 This wired and Bluetooth gaming headset makes the next best choice on our list. The HyperX Cloud Mix Gaming Headset with its white and rose gold palette undoubtedly wins the style game.
It is known for being comfortable and decent sound. It is a closed-back stereo headset. It is made of a metal frame wrapped in a thick cushion.
It is compatible with almost every device. It can be connected to a PC and console with the help of 3.5mm. If you want to use Bluetooth you can choose between SBC, AAC, aptX, and aptX Low Latency codecs. The headphones characteristic element is 40mm dynamic drivers, and the thick leatherette ear pads.
The Cloud Mix has a solid construction and is extremely comfortable to wear for long hours. It has a long battery backup of about 20 hours. So if you are a streamer looking for a themed colour aesthetic, this gaming headset can be a dream to wear!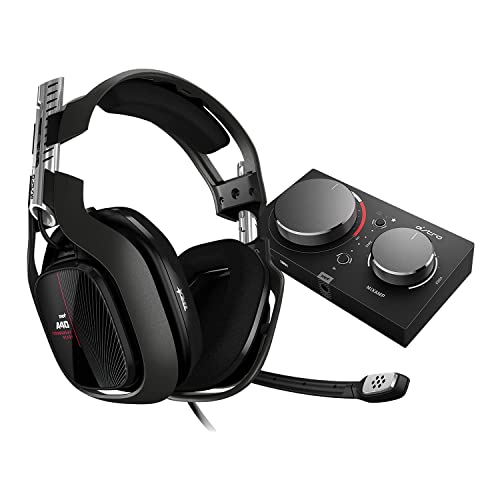 The next on our list is considered a gaming megastar. ASTRO Gaming A4 TR Gaming Headset is known for its durability, gaming features and amazing looks to fill out its status as a megastar.
Astro A40 TR comes with its amplifier called the MixAmp TR Pro. It not only controls the volume but also offers a useful collection of equalizer presets. When we talk about sound clarity it provides 7.1 surround sound with clarity and zero bleeds. Even the microphone will not fail to impress you. Apart from being swappable, it comes with an outstanding noise filtration ability.
Moreover, you can wear the mic on whichever side you want. This illustrates a lot about the time given to work on the comfort of the user. Overall the ASTRO Gaming A4 TR Gaming Headset is a king when it comes to customization. Everything you need in a gaming headset is here!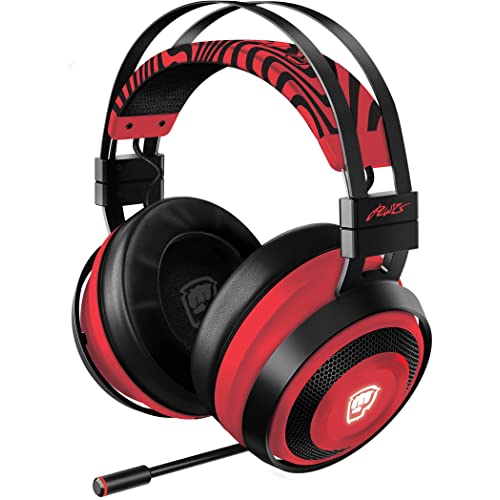 The company Razor is also a synonym for gaming. Razer Nari Ultimate Wireless 7.1 is an example that the company knows how important great sound quality is for a good gaming experience. It lauds the supreme wireless immersion with the help of the specialized driver.
They provide haptic vibrations along with bass. The biggest characteristic for remark is the Hypersense featuring haptics. This delivers haptic feedback for the low end through specialized drivers found in each ear cup. The detail adds depth to the game. It lets you physically feel what's going in the game via vibrations. With great connection, battery life and exceptional features it renders a considerable gaming experience.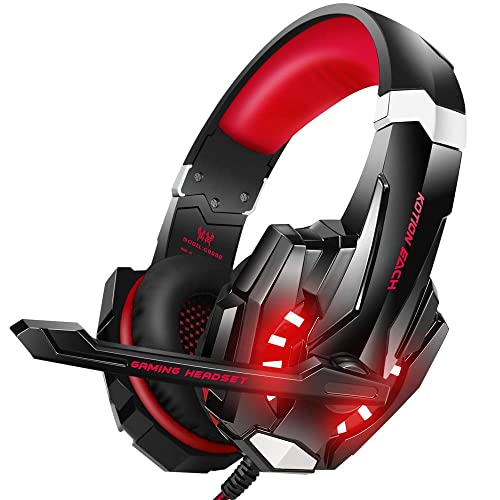 Best Gaming Headsets USA 2021 for comfort-seeking gamers, this product had to be on our list. The BENGOO Stereo Pro Gaming Headset comes with a thickened air cushion to provide comfort to your ears. This also serves as equipment for passive noise cancellation. The over ear-pads are superior comfort and help in reducing hearing impairment and heat sweat. It has a Bass surround sound.
The high accuracy drive units on the headphones produce crisp and powerful sound. So you can easily catch your enemy before they find you! It features inline volume control, non-customizable blue LED light and a flip boom microphone.
The cable on the headset is long enough to give you free movement and would prevent any accidental yanking of the cord. The extremely sensitive mic, comfortable design and affordable price makes it a great choice for people who want to upgrade their gaming experience without spending much.
If you are a gamer who is looking for the ultimate gaming experience in a headset list of Best Top 5 Gaming Headsets in 2021 we have got your back! This list sorts the promising ones for you. All these products include all the elements that you need for everyday usability. Features like noise cancellation, a great microphone, protection for hearing impairment at an affordable price is something every gamer looks for.
We have chosen the best gaming headsets available in the market. The list is based on the prerequisites of every gamer. Go grab the product that fits in your essentials of a gaming headset.
---
FAQ
---
---