(Image credit: pixabay)
How to Make Money on Fiverr 2021. Almost everyone is in dire need of cash liquidity amidst the pandemic. While many even got laid-off, some got their salaries reduced. So, what is the perfect and convenient way to use your skills to earn a passive income from online work? Platforms like Fiverr offer just that.
On Fiverr, you can sign up and utilize your skills to earn money by completing gigs for buyers or clients. This platform is perfect for freelancers who want to connect with potential clients to help clients with their needs. A 'gig' in Fiverr is a service provided. Sellers can usually keep 80% of what they earn by doing the gig.
So, here's How to Make Money on Fiverr for Beginners in 2021
Choose your Niche:
Just like a normal job in the offline market, you would have to showcase what your specialty is. Similarly, in Fiverr and other freelancing task marketplaces, the seller or service provider needs to operate within a particular or closely related niche.
These niches may include trending and in-demand gigs on Fiverr like:
Best Fiverr gigs for Beginners 2021:
1. Graphics Designing
The gigs for graphics designers include infographics making, poster making, cover designing, t-shirt graphics designing, fiverr logo design, fiverr brand logo, fiverr cartoon logo, business card designing, banner designing, etc.
2. Audio/Video Transcriber
Video or audio in different source languages needs to be transcribed into another language. So, if you have expertise in multiple languages or are bilingual or trilingual, then you can offer these gigs to clients.
3. Photoshop Editor
Photoshopped images are hugely popular gigs on Fiverr. These can even fetch as high as $100 or more per photograph. The amount of money you can charge per gig will be dependent on your skill level and client requirement.
4. Video Editor
With video content creators on the rise in platforms like YouTube, Instagram, TikTok, etc. the need for video editors has also risen. Fiverr provides the perfect platform for freelance video editors to get hired.
5. Blogger/WordPress Setup and Organizer
Several local blog writers have opted for their blogs/websites on platforms like Google's Blogger and WordPress. These bloggers do not necessarily know about blog templates, third-party code integration or they might not have the time to do these themselves. This is why freelancers who can set up and organize these sites for them are in popular demand.
6. Amazon Page Organizer
Seller's on Amazon need to have their seller's page organized to attract or entice more potential customers into impulse buying. But not all sellers are knowledgeable about buyer psychology nor do these sellers have the expertise to categorize or rank their products. This is when an Amazon Page Organizer needs to be hired by them, and Fiverr provides the perfect opportunity for that.
7. Ad Campaign Organizer
Promoting brands on the internet using platforms like Google's Adsense, or Media.net, etc. is not easy or convenient for those with a lack of knowledge about how these algorithms work. This is why a dedicated Ad Campaign Organizer is needed.
8. Digital Marketing
Promoting brands and businesses on social media sites like Facebook and Twitter requires knowledge about worldwide reachability and timing of social media posts, Amazon's Affiliate marketing, etc.
This also includes social media marketing.
9. Content Writing
Writing content for blogs, academic projects, YouTube videos, etc. is one of the most staple choices for freelancers on the internet.
10. Web-Designing and Web-Development
Perhaps one of the most outsourced gigs on all of the internet, web designing and web development is perfect for freelancers who can code with HTML or CSS, etc.
Advertise your portfolio:
Create a proper list of portfolios with pictures as well as client testimony (if possible).
You can also link (after getting permission from the client) the live edition of these pictures or videos.
Use tags like "I can design logos for your business." instead of "Logo Design – $5"
Often it is advisable to not reject the first few works in Fiverr despite how low-paying they might be.
This will initiate portfolio building.
Have some level of certifications:
Although it is not required for sellers with robust portfolios, some certificates for our experts are very beneficial. This garners confidence in the competency from the buyer's side.
Language
The language is not required but having multiple language's speaking prowess is not a skill that will go unnoticed. However, as is with everything, English is the most preferred language in Fiverr.
Package Level
Recently Fiverr has implemented a package or tier system that the seller can label their service into:
Basic, Standard, and Premium. The tier-based system could also be used to define the extra item in our team.
Commitment to the platform
If you have an account in several of the freelancing hire marketplaces then you will be bombarded with work requests or due to lack of maintenance, you will lose client reach from all the platforms.
Justify your price
In the initial days, the seller cannot justify high prices. Sometimes, the seller might have to work for free to achieve the required portfolios. You can also select a portfolio before joining Fiverr.j
Communicating with the Clients/Buyers
Constant communication to understand the buyer's need and revisions required is a must for getting good client feedback after project completion. Ratings play a big role in getting future gigs. Try to communicate with queries as well. Replying to clients or potential clients must be done as soon as possible.
Promote your services on social media
Like everything, your services being promoted on social media will improve their reachability. This will bring in more gigs from multiple clients.
Consistent Gigs
Try and achieve consistent gigs. This will showcase the professionalism of the seller. While inconsistent gigs will showcase that the seller is not competent enough to do the required task within the designated time.
Other tips include using a timelapse or explainer video regarding your methodology or process of doing these gigs.
Patience is also an important virtue for freelancers in Fiverr. The amount of gigs and their frequency might be slow in certain niches. Furthermore, some clients may not exactly know what they require and may ask for several tweaks. However, the freelancer must never lose patience.
---
FAQ
---
Three Steps to Become a Fiverr Freelancer on Fiverr 2021: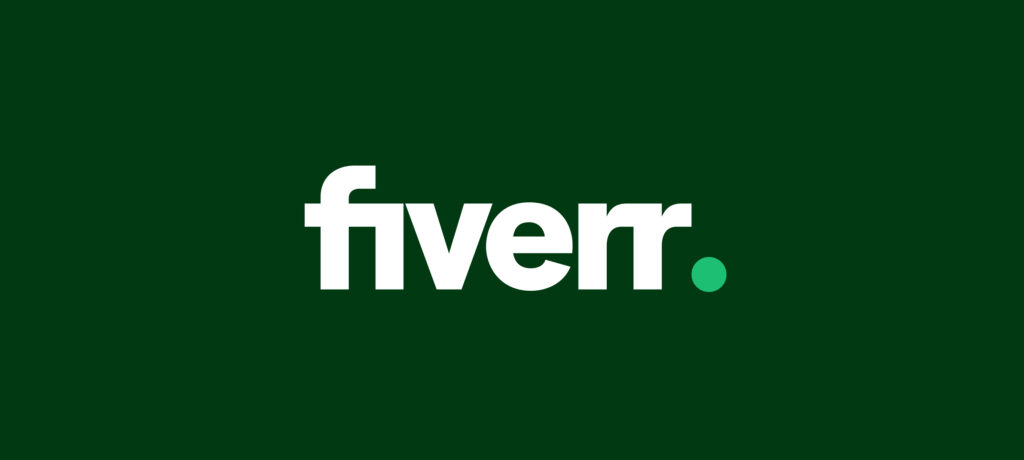 How to Become a Fiverr Freelancer in Three Steps
Create A Gig: Sign up for free, set up your Gig, and offer your work to our global audience.
Deliver Great Work: Get notified when you get an order and use our system to discuss details with customers.
Get Paid: Get paid on time, every time. Payment is transferred to you upon order completion.
---
Best Fiverr Amazon Enhanced Brand Content Designers 2021 | How to Make Money on Fiverr 2021